Innovation Practice 2018 – FINAL PRESENTATION
>> Return to "Innovation Practice 2018"
>> Flyer
Overview of the Workshop
This workshop provides postdocs and master/doctorate students with practical opportunities to work with all levels of young researchers from diversified fields as well as representatives from the industry to tackle real challenges in the society. Participants are expected to learn practical approaches to dig in challenges to identify real needs underneath as well as multiple tools to create new idea. It aims to have them learn how to be innovative, less influenced by the stereotypes, and how to adapt their research skills to resolve practical problems in the society. A series of five workshops were held for the past two months to come up with proposed solution against the three challenges/themes offered by the proposing companies.
About Final Presentation
Applied various approaches to identify real problems underlying beneath the challenges proposed by the companies and various tools to create innovative idea, young researchers came up with proposed solution based on the core value of each company and future scenarios created beyond common sense. Come and join us to see how the academic learning can contribute to the society!!
Date:Wednesday, December 12, 2018 14:00-17:00
Venue:Library Hall, Hiroshima University (Higashi-Hiroshima Campus) (MAP below)
Audience:Open to Public(Free of Charge)
Gathering session is scheduled from 17:30 at Mermaid Cafe(Fee: Approx. JPY800 for students)
Program of the Day
14:00 Opening Remarks
14:05 Lookback the workshop
14:15 Proposed Challenges
14:40 Fieldwork
15:00 Future Scenario
15:30 Proposal Presentation
16:10 Panel Talk
16:40 Feedback Session
16:55 Closing Remarks
*Please be noted that it is subject to change.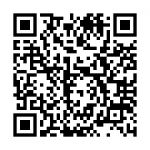 Registration:
Access the QR Code or the URL (https://goo.gl/ruPP2j) and complete the Google registration form online by Friday, December 7, 2018. If you have any questions, please contact the below.
Contacts:
Global Career Design Center, Hiroshima University(hiraku@hiroshima-u.ac.jp)
Site Information: 
Hiroshima University, Higashi Hiroshima Campus
1-2-2, Kagamiyama, Higashi-Hiroshima City
① Final Presentation Site: Library Hall, 1F Central Library
② Gathering Session Site: Mermaid Café (in front of the Central Library)

Challenges proposed from the Industry:
<Challenge #1>
How to utilize the rooftop in a certain area
Rooftop/interior/exterior reforming professional seeks for new ideas of rooftop usage, generated from fresh viewpoints of students and scientific approach by young researchers.
Proposing Company: Lucks, Co., Ltd. >> http://www.lucks.co.jp/
<Challenge #2>
How to create an "AREA" in Shitami, everyone wants to live in
The leading real estate company initiates a project to revitalize the region to make it a hometown for graduating students to come back in the future.
Proposing Company: Planning Supply >> http://www.planning-supply.co.jp/
<Challenge #3>
How to become a "Window" of the Saijo Sakagura-Street
The newspaper deliverer with 110 years history challenges to shift their business model to offer interactive service to the community, facing the crisis of the industry.
Proposing Company: Koizumi Shinbunho >> http://koizuminp.com/
Here's the schedule and reporting of the series of five workshops held in the program:
#1 Introduction October 10, 2018 (WED) 13:00-17:50  >> Report
@ VBL, Hiroshima University (Higashi-Hiroshima Campus) 
#2 Fieldwork  October 17, 2018 (WED) 13:30-17:50  >> Report
@ TBD (Shuttle Bus will be chartered) 
#3 Practice 1  October 31, 3018 (WED) 13:00-17:50 >> Report 
@ VBL, Hiroshima University (Higashi-Hiroshima Campus)
#4 Practice 2  November 14, 2018 (WED) 13:00-17:50 >> Report 
@ VBL, Hiroshima University (Higashi-Hiroshima Campus)
#5 Practice 3  November 28, 2018 (WED) 13:00-17:50 >> Report 
@ VBL, Hiroshima University (Higashi-Hiroshima Campus)
Host:
"Home for Innovative Researchers and Academic Knowledge Users"
Under Building of Consortia for the Development of Human Resources in Science and Technology (Program for Developing Next Generation Researchers)
Co-Host:
Industry-Academia Collaborative Research Center, Hiroshima University "Hiroshima Entrepreneurship Program"