(For Hiroshima University only) HIRAKU 3MT Competition 2018
HIRAKU 3MT Competition is exciting opportunity for Ph.D. students to effectively explain their research in limited three minutes, in a language appropriate to a non-specialist audience.
【Date & Time】 Saturday, September 15, 2018 10:30 – 17:00
【Venue】 Higashi Hiroshima Arts & Culture Hall "Kurara" (7-19, Saijo Sakaemachi, Higashihiroshi)
【Participation Fee】 FREE
■ Application Procedure
Access the below URL (or click the below QR Code) and complete the Application Form by noon, Friday, June 29.
https://goo.gl/BPh1fx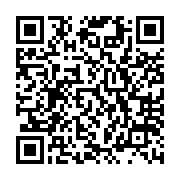 < Application Form QR >
>> Guideline for Applicants (pdf,391KB) 
>> 別紙1/Appendix1 (pdf,327KB)  >> Appendix2 (pdf,2.18MB)
Hiroshima University will conduct a pre-screening session to select finalists to present on September 15. Make sure to attend the "HIRAKU 3MT 2018 Preliminary Competition in Hiroshima" as described below.
■ HIRAKU 3MT 2018 Preliminary Competition in Hiroshima < MANDATORY >

(As of July 7, 2018) Due to unexpected influence by the heavy rain, we unfortunately have to cancel the subject competition. We will announce in a few days how to re-conduct the pre-screening process directly to the applicants.
Click below to enlarge the image
Hiroshima University will hold a preliminary competition at Yukata Festival. Do not miss it as we run through the pre-screening there. For those who cannot attend it due to any unavoidable circumstances, you'll be required to submit your presentation video in advance to the HIRAKU 3MT Operating Office. Contact us first at hiraku3m@hiroshima-u.ac.jp.
[Date] Sunday, July 8, 2018 13:00 – 16:00 (subject to change)
[Venue] West Area at Student Plaza 1F, Higashi-Hiroshima Campus
Submit your presentation slide (a single PDF slide in A4 landscape format) at latest by Monday, July 2, 2018.
*You can modify your slide after the preliminary competition before September.
*When you create a slide, make sure to check intellectual property rights or any other legal rights of other parties and properly indicate the source as necessary.
Those who wish to know more details about the competition are highly encouraged to attend the below info-session.
■ HIRAKU 3MT Competition Info-Session "Present 80,000 words in Three Minutes"
Click below to enlarge the image
Todd Allen, Writing Advisor Fellow at Hiroshima University, an experienced 3MT participant from Queensland University in Australia, provides you the 3MT information as well as TIPS to succeed in three-minute presentation. Your proactive participation is highly encouraged.




[Date/Venue/Language]
Date & Time
Venue
Language
June 14, 2018 (Thur) 16:00-17:00
>>Report
C201, School of Applied Biological Science, Higashi-Hiroshima Campus
Japanese/English
June 21, 2018 (Thur) 16:30-17:30
>>Report
IDEC 1F Meeting Room, Higashi-Hiroshima Campus
English
June 25, 2018 (Mon) 11:00-12:00
>>Report
Seminar Room 1, Basic Sociomedical Research Bldg. 2F, Kasumi-Campus
Japanese/English
■ Contact Office / Inquiries
HIRAKU Operating Council Office (or HIRAKU 3MT Operating Office)
Global Career Design Center, Hiroshima University
TEL: 082-424-2058 E-mail: hiraku3m■hiroshima-u.ac.jp
*Please replace ■ at each contact address with @.