HIRAKU International Symposium "Global Trends in Researcher Development"
(Click here to open the flyer/pdf,6MB)
We are pleased to announce that the subject international symposium will be held as a part of the consortium, "Home for Innovative Researchers and Academic Knowledge Users (HIRAKU)" under the "Building of Consortia for the Development of Human Resources in Science and Technology (Program for Developing Next Generation Researchers)" implemented by MEXT.
HIRAKU has established a sustainable framework for outstanding young researchers to be developed and provided with future opportunities to lead the next generation. Through this, we aim to raise our regional competitiveness for future innovation mainly in the Chugoku-Shikoku Region.
In this symposium, we will present the global trends in young researcher development, together with our HIRAKU footprints for the past 5 years and discuss predictions for the future researcher development.
[Date] February 8, 2019 (Friday) 13:00 –
[Venue] Satake Memorial Hall, Hiroshima University (1-2-2, Kagamiyama, Higashi-Hiroshima)
[Fee] Admission Free
[Registration]
Access the URL to complete the registration
>> https://goo.gl/wqvbgi
[Contacts for Inquiries]
HIRAKU Operating Council Office, Global Career Design Center, Hiroshima University (Young Researcher Development)
E-mail: hiraku■hiroshima-u.ac.jp *Replace ■ by @.
---
【Program】
13:00 Opening Ceremony
 Prof. Mistuo Ochi, President, Hiroshima University
 Akira Kusume, Science and Technology Policy Bureau, MEXT
13:10 – 15:10
< The 1st Session > Keynote Lecture
#01 "Enabling the Next Generation"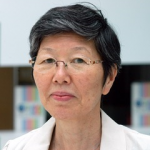 Yuko Harayama, Ph. D.
Professor Emeritus of Tohoku University
Former Executive Member of the Council for Science and Technology Policy, Cabinet Office of Japan
(Bio profile in details)
#02 "NSF Funding and Training Opportunities to Support Future Scientists"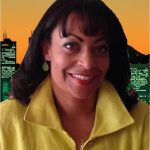 Kellina M Craig-Henderson, Ph. D.
Deputy Assistant Director, U.S. National Science Foundation, Social, Behavioral and Economic Sciences
Former Director for NSF's Tokyo Regional Office
(Bio profile in details)
#03 "Creating an environment for researchers to flourish"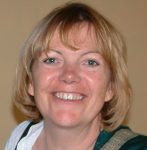 Janet Metcalfe, Ph. D.
Head of Vitae, the United Kingdom
(Bio profile in details)


#04 "PhDs and Postdocs in Australia-developing a new generation of graduate researchers"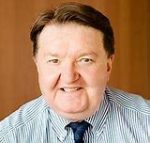 Alastair McEwan, Ph. D.
Pro-Vice Chancellor (Research Training) and Dean of the Graduate School, University of Queensland, Australia
Executive Committee Member at Australian Council of Graduate Research (ACGR)
(Bio profile in details)
15:20 – 16:45
< The 2nd Session > Looking back on the last 5 years in HIRAKU
■ Overview of HIRAKU footprints for the past 5 years
 Prof. Misako Aida, Executive and Vice President, Hiroshima University
■ Challenge to the Future by Tenure Track Researchers
 - Mai Matsumoto, Assistant Professor, Hiroshima University
 - Yuki Hara, Assistant Professor, Yamaguchi University
 - Fuminori Tanihara, Appointed Assistant Professor, Tokushima University
■ Long-Term Internship to explore the Future
 Presentation by the past HIRAKU Long-Term Internship Program participants, who have explored their career paths in the industry
 - Tomonori Yamada, Patent Professional Corporation, Maeda & Partners (Hiroshima University)
 - Bijan Maskey, Nishikawa Rubber Co., Ltd. (Hiroshima University)
 - Junichi Taniguchi, TOKEN C.E.E Consultants Co. Ltd. (Tokushima University)
■ HIRAKU 3MT Competition
 Presentation by HIRAKU 3MT (Three Minute Thesis) Competition Winners
 - Hossain Md Shahadat (Ehime University) – HIRAKU 3MT 2018 Winner
 - Hiroshi Zenitani (Hiroshima University) – HIRAKU 3MT 2017 JSW Award
16:45 – 17:30
< The 3rd Session > Panel Discussion "What's required for Young Researcher Development"
Panel discussion by the keynote presenters. Review the outcome of the respective practices and try to identify the future requirements to further promote young researcher development in Japan.
17:30 Closing Remarks
 Prof. Takuya Sasaki, Executive and Vice President, Tokushima University
Kindly note that the cocktail reception will be held after the symposium.
Venue: La Boheme, Faculty Club 1F, Hiroshima University
Fee: JPY4,000 (JPY2,500 for students)