Graduat School Common Subject "Innovation Management" Project Management for Innovation

<Hiroshima>
【Date】Friday, June 29, 2018 10:00-17:00
    (Gathering session scheduled afterwards)
    Saturday, June 30, 2018 10:00-16:00
【Venue】Student Plaza 4F Room 1&2, Hiroshima University
    (Higashi-Hiroshima Campus)
 >> HiroshimaUniv Flyer (pdf:397KB)
<Tokushima>
【Date】Monday, July 2, 2018 10:00-17:00
    (Gathering Session scheduled afterwards)
    Tuesday, July 3, 2018 10:00-16:00
【Venue】Nichia Hall, Josanshima Campus, Tokushima University
 >> TokushimaUniv Flyer (pdf:258KB)
【Eligibility】Master/Doctorate Students, Postdocs
【Languag】Japanese/English
【Participation Fee】FREE
【Facilitator】 Dr. Jennifer Allanson(Director, TupleSpace)
【Bio Profile】
【Academic background】
In 1999 Jennifer became the first full-time female lecturer in Computer Science at Lancaster University. She subsequently moved to a senior lectureship in The School of Computing and Mathematical Sciences at LJMU, then held an honorary lectureship in The School of Psychology at LJMU.
Her academic research has been concerned with various aspects of human-computer interaction including virtual reality, computer-supported collaborative work (precursor to social media), ubiquitous computing, interactive art, participatory design and physiological computing.
【Training and Development】
Jennifer has been a training and development consultant for Vitae* since 2000. She was inspired by their commitment and creative approach to training and development and found working with them both rewarding and fulfilling. In 2004, after several years of part-time consulting alongside her full-time job, she decided to leave her academic position and work for herself. In 2005 she spent a year at The University of Manchester as a project officer on the Academic Career Toolkit. This evolved into an online resource called An Academic Career < http://www.academiccareer.manchester.ac.uk/ > which later won a Times Higher Education Award < http://www.the-awards.co.uk/ > Through her company, TupleSpace, Jen has delivered 100s of training and development events for researchers at Higher Education Institutions around the world.
*Vitae is an international program led and managed by CRAC, a not-for-profit registered UK charity dedicated to active career learning and development. Working in the UK since 1968, when we ran our first project to support transitions of doctoral researchers to industry, Vitae has great expertise at enhancing the skills and career impact of researchers locally, within a global context.
HP:https://www.vitae.ac.uk/
【Program Contents】
The Project Management for Innovation program is a two-day experiential workshop. During the program, participants will work in groups using case studies to practice the project management process. Topics include scoping, prioritizing and planning, risk analysis, planning and organizing work, identifying stakeholders, managing a team, delegating tasks, project management tools, budgeting, monitoring progress, closure and project hand-over.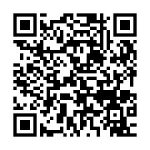 【Contact Office for Queries】
HIRAKU Operating Council Office
Global Career Design Center, Hiroshima University
TEL:082-424-6213
【Application Form URL】 https://goo.gl/8KFxyw